Like us!
Login
Joomla!™ Disclaimer
Joomla!™ is a registered trademark of Open Source Matters.
Tekdi Web Solutions, tekdi.net and techjoomla.com are not affiliated to Joomla!, Open Source Matters or any of its subsidiaries.
The Tekdi Web Solutions Blog
Over the years, we have found that the best way to learn any open source software & attempt to be good at it is best achieved by being as active in its community as possible & by contributing in any way you can.
Over at Techjoomla as well as Tekdi Web Solutions, we have always believed in the power of Open Source & are always looking for ways to give back.  Some time back, we had started helping out in 5 posts per day on the Joomla forums in a bid to help out regularly. I fell out of the habit sometime back.. But Ashwin still does it.. & i plan to start again soon as well :)
At Techjoomla at all the Joomla trainings we conduct, we always encourage trainees to get on to the forums & help out there.. Its the easiest way to contribute & it is actually easy for anyone to help as there are questions of the most basic level to the most advanced ones on the forums. So its a great way to learn.
This year, we decided to give a challenge to 4 new trainees who have joined our team at Tekdi Web Solutions a month back & have just completed a Joomla Training course.
The Joomla  Community Support Challenge I !
Each trainee starting the 20th of June shall aim for Posting 30 useful posts on the Joomla forums per day.
The trainees have a collective goal to contribute 3000 useful posts to the Joomla forums by the 20th of July.
The trainees shall be paid their regular salaries but will work for the Joomla community during this period.
Watch out for our trainees on the Joomla forums with the following signature !
---
My Name is. Trainee @ Tekdi Web Solutions. http://www.tekdi.net | Techjoomla. http://techjoomla.com
TWS's Community Support Goal: Contribute 3000 useful posts to the Joomla forums by July 20
*Note I am a Joomla Trainee trying to help! I am not an expert..Yet !
---
Wish us luck with the project & welcome Amita, Pallavi, Mayuri, Kshama to the Joomla Community !
If this project proves useful, we shall make it a standard practice !
Read 5853 times
A few months back I came across an interesting website - http://www.technoprofits.org/volunteers/ It's a great place for technology experts to lend help to non-profits. And a few days back, someone working on a NREGA project called me up asking for help. It turned out it he was a fellow trek - mate and an old friend.. Small world indeed! Now I have a weekends-only, non-paid but highly rewarding job :) Apart from  myself, there's Nikhil, Suvikas, Milind & Mrinmayee on the team and we expect a few more to board ship soon! And of course there's Priyadarshan who's going to be the first client for the application!
Now to the interesting part -
Some Background
NREGA is the National Rural Employment Guarantee Act passed by the Indian parliament in 2005. With this act, employment has become a right of rural citizen as it guarantees 100 days of unskilled employment to a rural household. Last year budgeted expenses were at Rs 40,000 Cr. The budgets and spending under this scheme are meticulously uploaded to the NREGA website. The current project aims to making available the information from the NREGA website in a user friendly way to the target users - NGOs, grass-root activists, administration -  thereby empowering them with information, and (in a later phase), provide a collaboration platform for them  to work with each other.
The challenges
Though the NREGA site has a lot of data - state/district/taluka/gram panchayat level details of the works, expenditures etc it's represented poorly and not very easy to work with. They do offer an export to excel but that too has the same issues. Here's an example link - http://164.100.112.66/netnrega/writereaddata/citizen_out/phy_fin_reptemp_Out_18_local_1011.html The data itself definitely seems to come from a database, but its hard to get hold of the database, so an alternative means of fetching, storing, processing & displaying the data is needed.
The solution
Since there's no direct database access, we revert to good old scraping to get all the data and store it in a MySQL database. Next, we lay the data in a neat, meaningful format with lots of options to be able to sort, filter and drill down the data. I learnt a lot about the power of Nooku at JandBeyond and am planning to put that knowledge to good use. Once the database & scraper is ready we plan to implement a Nooku based extension to show the data. Here's the mockup of the page done by one of the team members -
Joomla's Role
Providing a robust and scalable platform to build this application on. Extensions like Nooku and Joomfish will provide the much needed power to implement the drilldowns and multi-lingual facilities for non-English users.
Finalising the database structure is something that is being done right now, and once that is done, I hope I would be able to work up the UI pretty soon with some Nooku magic!  I will be writing more as we proceed through this project. Ideas, thoughts any kind of help is appreciated!
Read 6308 times
J and Beyond 2011 is just days away & we are super excited to be able to be part of this great international Joomla conference. The list of talks is superb & with 5 parallel tracks, its difficult to chose which ones to attend ! To know more about the event & Schedule click here.
When at Joomla Day India, Brian had talked to me about a Phone app which will allow for easy scheduling & planning for the attendees. I thought this was a super idea..  Then when it came to planning which sessions to attend , I realised it would be great to use this app.. But since i dont have an IPhone & we have a team working on Appcelerator, i thought it would be useful to develop one quickly for Desktops..
So here it is ! Thanks to Bhagyashree for putting together this one :)  The App is built using Appcelerator who is also sponsoring JAB.  Native packages are available for Windows, Linux & Mac OSX. I hope you find it useful.
Written by Ashwin Date
Wednesday, 01 September 2010 18:55
Joomla turned 5 on the 1st of September 2010. We had a short celebration in the office today. Here are some snaps of the same.
Read 7137 times
Today, on the 1st of September 5 years ago Joomla was unveiled to the world for the first time. Its time for celebrations for the Joomla community world wide which is one of the most diverse communities in the Open Source world. With the least entry barriers , here anyone can come in & take leadership & make change happen. It is this marvelous community of users, developers, designers, documentation creators , bug reporters & fixers, evangelists & every single person that has touched & been touched by this piece of software.
Joomla has come a long long way since that 5 years ago. Today it feeds many mouths in more ways than one & i am sure that all together, the jobs it has created can compete with any of the top fortune 500 companies in the world. It runs close to 2.5% of the sites on the web today. It is used by organizations as large as Apple, McDonald's and the United Nations and by millions of people for their companies, hobbies and charities.
Today as we look back, we are hit with a wave of nostalgia..so today, we'll tell you our Joomla Story.
Read 7423 times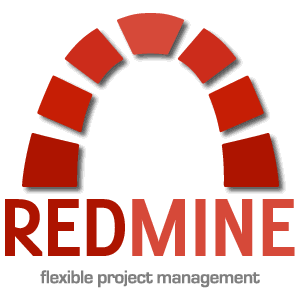 At Tekdi we've been using SugarCRM since long to manage all the customers leads and other possible data. The part after that - a solid project management system has always been a point of contention and we've switched to and fro with many systems, notably dotproject (DP). Recently I got to know about redmine and since then have shifted over to the same.

To ease things, previously I had created a small bridge between Sugar and dotproject that automagically creates a project in DP once an opportunity is marked as 'closed won'. This was easily managed since both systems are PHP.
Enter redmine and I was looking at a something written in ruby/rails - hieroglyphics to me ! I soon realised that it had a rest api that allowed creating projects. However when I tried to use the API it kept on giving errors and I was left with directly dealing with the MySQL db. Upon seeing that redmine uses the Nested set model to store data I simply gave up  the idea of creating a bridge.

Redmine then released v1.0.0in late July and the API is dramatically improved and works well. Now I could get my bridge to work. Creating a custom override in Sugar did the trick and I was now able to create projects in redmine.

To use the  bridge, place the Opportunities folder in the following folder in SugarCRM
[sugarcrm root]/custom/modules
Read 8899 times
More...